October Energy Insights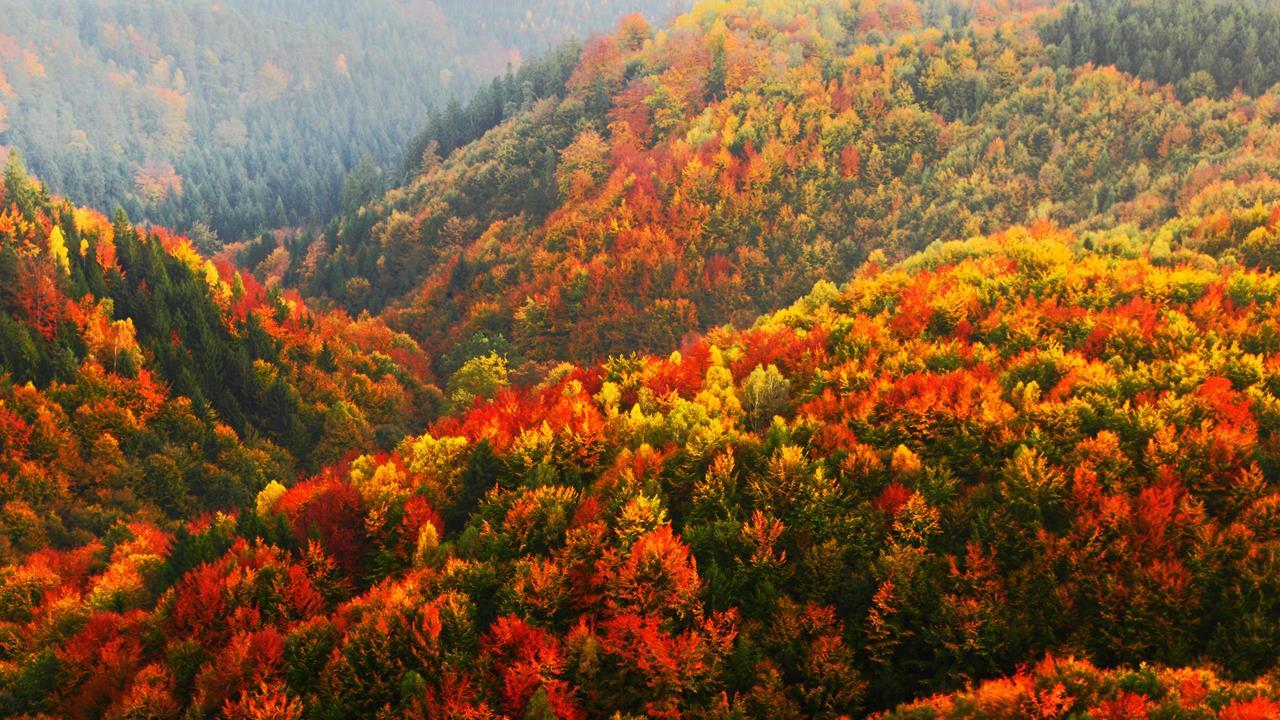 October is a new beginning, but not in the sense where we completely start over from scratch.  There is no need to discard or destruct what is already in existence.  Rather, this is a time to keep building upon what we have surfaced over the last nine months.  Whether this means to keep beautifying a new home, or simply keep building upon your ideas and goals with small steps, use this time to strengthen your new layers.  Gentle, balanced, heart-centered action will create the strongest foundation for us. 
When we place the majority of our focus on building these new layers, the things that no longer serve us will either dissolve naturally, or we will release them more easily and without regret.  It is so much easier to walk away from things that no longer serve us when the majority of our energy is focused on what DOES serve us.  Loss feels less like loss, and more like a spring cleaning, where we select items that are no longer in our use and donate them to their next owners.  
With this energy of building upon our new layers, we will continue to crave that security and stability.  The guidance I receive for this month is to build emotional stability within ourselves.  One way we can do this is to look towards our meaningful relationships with others.  Use connection with the people you love to strengthen the love in your heart.  It will also help give us a fresh perspective on the relationships that aren't working for us anymore, and help us determine who we wish to continue evolving with.  This doesn't mean to look to others to make you feel better, or vice versa; it simply means to allow these connections to be opportunities to share and express love, appreciation, healing and joy.  
The most powerful tool for building emotional stability is through self-acceptance.  My guides say self acceptance does not come from proving ourselves to the outside world.  It comes from the quiet knowledge that we are always in the right place at the right time, which gives us that 'alive' feeling.  It's acknowledging our existence as perfect and purposeful.  By saying to ourselves, "I am exactly who I need to be right now,", we create emotional stability within ourselves, and anchor our spiritual energy into our physical form, for these words are a verbal expression of self-acceptance and self-love.  This helps melt away any outside drama that doesn't belong to us, dissolving it from our mental hemisphere, and brings the focus onto the love we have within us.  Love is existence, and existence is love, and focusing on one also focuses on the other, for they are the same.  Allow stability to build within you by acknowledging your perfect existence.  
Archangel Michael
Good, old, trusty Archangel Michael came through this month.  When I tune into his energy, it is like that of a loving, older brother, here to look out for us, give us advice, and also to make us laugh and have fun.  His energy is one of encouragement and support, which includes encouraging us to be expressive, goofy and authentic.  He guides us away from the past, helps us make changes, and gives our confidence and courage a major boost.  I focus on the color blue when I want to connect with him, and his presence reminds me of Metatron at times where it feels enormous and encompassing.  Call on him this month to give you confidence and help you with your self-acceptance.
Here is His Message:
Dear ones, I am Archangel Michael, and I am here by your side to guide you and give you confidence.  Do you know what your current state of expansion means?  It truly is quite simple: you are learning to embrace your own light.  As us angels, you are pure light beings, as everything is.  The trees are light beings, the animals outside your home, and every drop of water.  The only difference is your light has manifested in physical form, and in this denseness you are the great experimenters, seeing how to be the light within matter.  Yet I tell you that the discovery has been made, and you have already figured it out.  For your light is not something to be discovered, but to be acknowledged, seeing that it has been there all along and not something to coax out.  This is why light came first on your planet, for it is the source of all life and creates the components of physical life.  Everything on your planet is simply interacting with the light, including yourselves and the processes of all physical forms even if they are not consciously aware of their bodily processes.  
I tell you this to encourage you along in this physical form.  This physical form is so beautiful.  It is so perfect.  It is here to acknowledge and interact with the light.  So I give you this question to ask yourself: "How may I interact with my light?"  Asking this question is all you need to expand.  It is all you need to expand your experience, your awareness, and your love of life.  Ask how you may best interact with your light, which is yourself and the core of who you are; it is your source.  And you will begin to see the source of light in all things.  And when you ask how you may best interact with your own light, you shall see the light of all things, and will know how to also interact with the light of all things.  So, your experience expands by acknowledging the connectedness of light throughout you and all things, and the light of all weave into each other's experience to grow and expand.  
So, now I tell you that that sitting still is not sitting still at all; it is you, interacting with your own light.  This leads to the expression of your light, and further interaction.  When you are kind to yourself, you are interacting with your own light.  When you follow your intuition, you are interacting with your own light.  When you take a walk in nature, you are interacting not only with your own light, but also with the light of the trees and plants and animals, and this expands each other's light.  You can feel your light expand when you feel joy, or healing, or inspiration, or strength, and many other things.  
Use this time to ask how you may interact and honor your light.  HONOR your light, dear ones.  Do not be afraid of setting boundaries; your boundaries are set to give your light a safe space to shine.  Some are not ready to interact with their own light, or with yours; and this is part of their journey, to discover their own light as best they can right now.  Honor their light by allowing them this space, and honor your own light by giving yourself the space you require.  You simply need to ask, "How may I honor and interact more with my light?" and the intuitive knowing shall come to you.  It may mean taking a day of rest, or painting a picture, or calling a relative to speak with and have a light interaction with each other; do not overthink it.  Your heart IS  light, and is your source; it will always lead you towards a place of healing, truth, love and knowledge.  Trust your light source, your heart.  
Pay attention to your body.  Your stomach contracts and your neck stiffens when you are constricting your light.  You can feel it in your body.  So breathe, which is a way to circulate your light throughout your being, and release the constriction.  Your body is simply communicating when you are not interacting with your light, but hiding it away for fear of others and what they present to you.  You see, when you feel constricted with others, it merely means you are withholding your light; you are not interacting with it, but matching the energy of the other person who may feel equally constricted with their own light, and are consciously unaware of it's presence.  This feels uncomfortable, because your light cannot be contained, and each time it is constricted it is bursting to be poured back into yourself and to expand and shine. 
The best way to expand yourself in this instance is to breathe fully and deeply, let your light circulate throughout your body, and put your focus on interacting with your own light.  Your light shall expand so much that the other person will feel it, and feel a shift within themselves.  Whether they express this outwardly is not your concern; you shall rest easy knowing you have done your own work, and simply need to keep focusing on how to best lovingly honor and interact with yourself, your source, your light.  
To be your authentic self is to acknowledge, interact with and honor your light.  Do this with a sense of safety, for no one can take this light source away from you, or harm it in any way.  It is always there, always whole, always complete, always perfect, always bright, always expanding, as are you, for you are the light, and are interchangeable with it.  There is no separation; it is only you. 
When you ask these questions of how to interact and honor your light, the physical steps and actions become easier and are presented with little effort.  For you are then not trying to ask how to bring the light in from the outside, but how to let it expand from within, and it becomes an ever-expanding circumference of light that activates and circulates the light in all the things that surround you.  You create more and more opportunities to interact with your light, and the light of others, and this is a force that cannot be stopped.  In this way you light your own way.  
I am here not to protect you anymore, although I shall, but the most powerful protection comes from expanding your light by acknowledging and honoring and interacting with it.  So, you may call on me to protect, but even better is to call on me to help you interact with your light.  And I will bring you my light to interact with as well.  I am always here for you in any capacity you wish.  You are safe to glow.